Yes, it's after Halloween. Yes, this is about our Halloween costumes.
If you polled 50 people, 4 of them knew who we were. That's how we roll, apparently. No one knew who we were
last year
either.
I take that back.
Cool people always know who we are.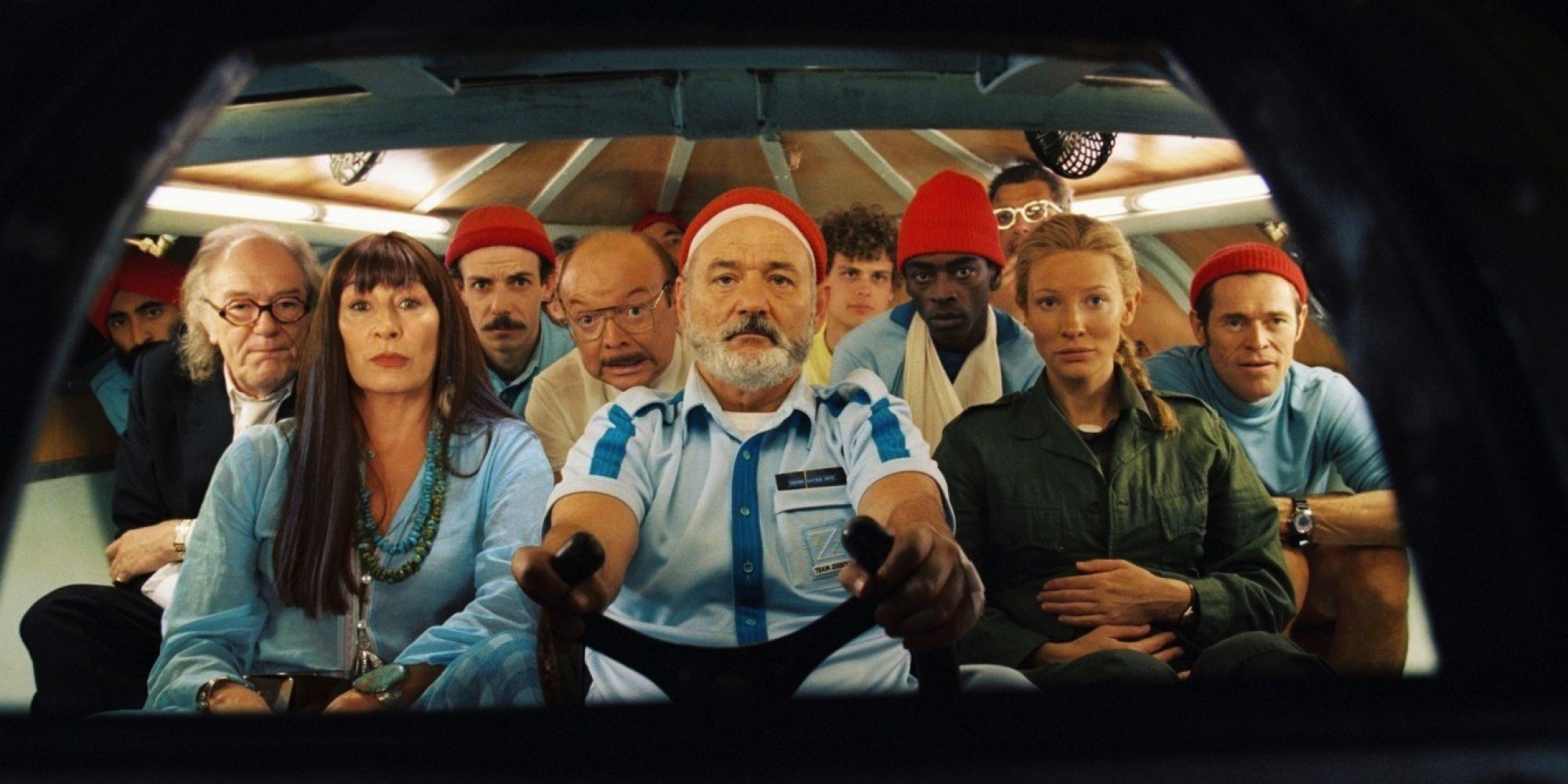 This is a funny movie that you should know about. They wear red hats and chase after sea creatures. People die in this movie, so you know it is the real deal. You can even have the lovable characters made into
babushka dolls
.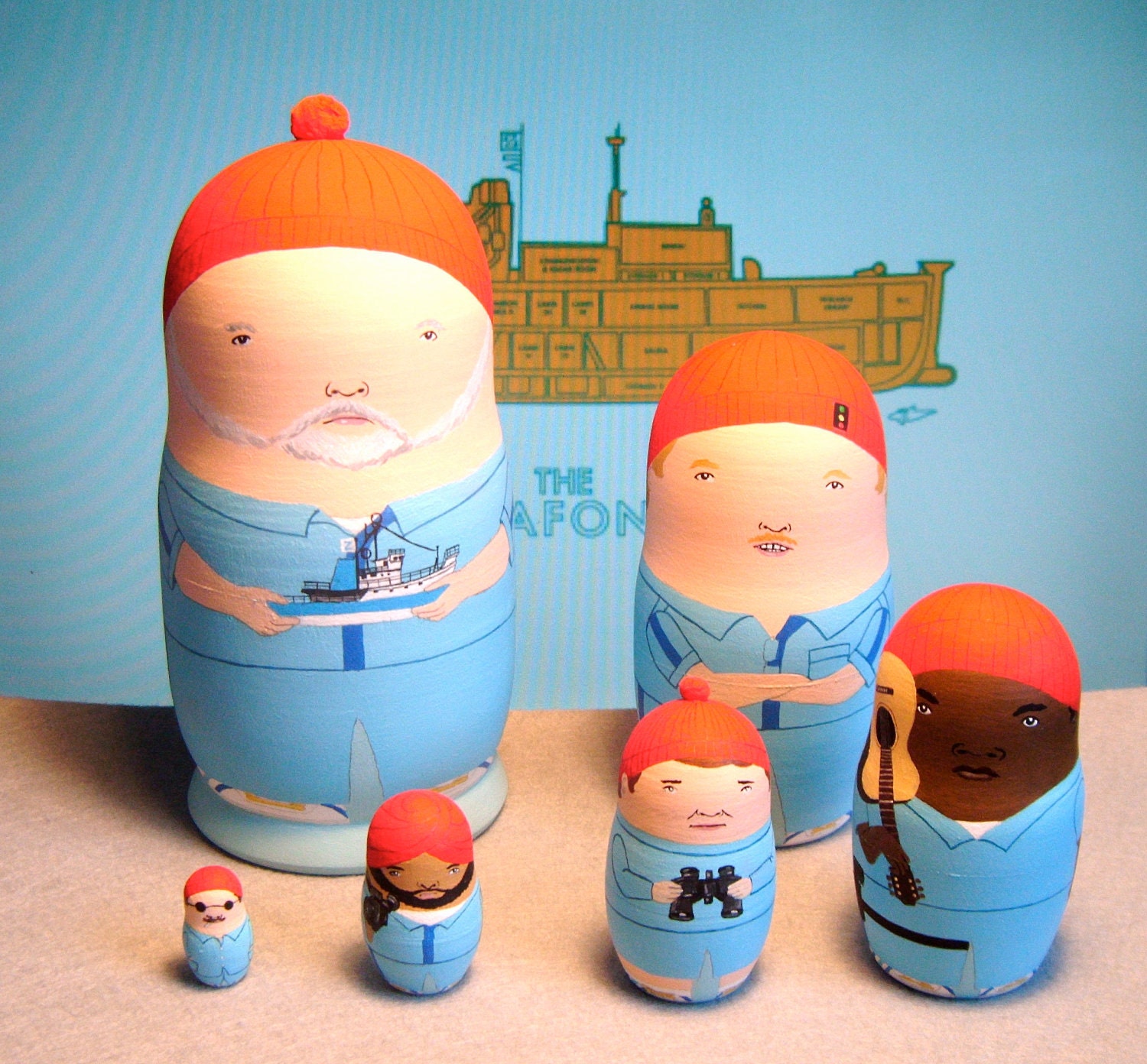 "Babushka doll, a commonly misused name for Matryoshka doll" -Wikipedia
Even though I don't know the proper term for these nesting dolls, I am usually a stickler for details, which is why throwing on some blue shirts and red hats was not going to cut it. We hand dyed shirts and I made stencils for the Zissou monogram with freezer paper. If you've never made a freezer paper stencil, what are you waiting for?
Print out logo
Trace onto freezer paper
Exacto cut out the stencil, and iron it onto the shirt
Paint
Repeat this 4 times and voila!
Zoe is on the lookout